De mes archives (2011)
Par un beau jour de printemps, il n'y a pas meilleur endroit pour faire une pause déjeuner en plein centre de Londres que le superbe pub The Harp. Ce minuscule pub Victorien, parfaitement situé juste entre Trafalguar Square, Covent Garden et Charing Cross, a été élu Pub of the Year 2011 par CAMRA et Pub of the Year 2019 par le Evening Standard.
Les office workers des alentours adorent aller y boire une quick pint dès qu'il y a un rayon de soleil: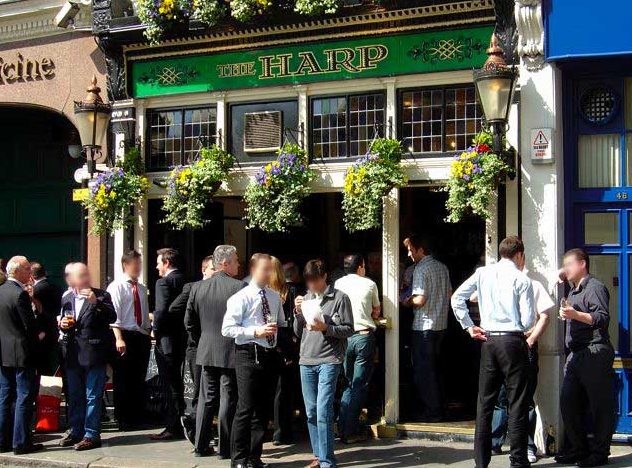 L'intérieur est très cosy, avec quelques tabourets en bas et un petit salon en haut, mais il y a très peu de place. Ne vous attendez pas à pouvoir trouver un siège, sauf si vous êtes extremely lucky!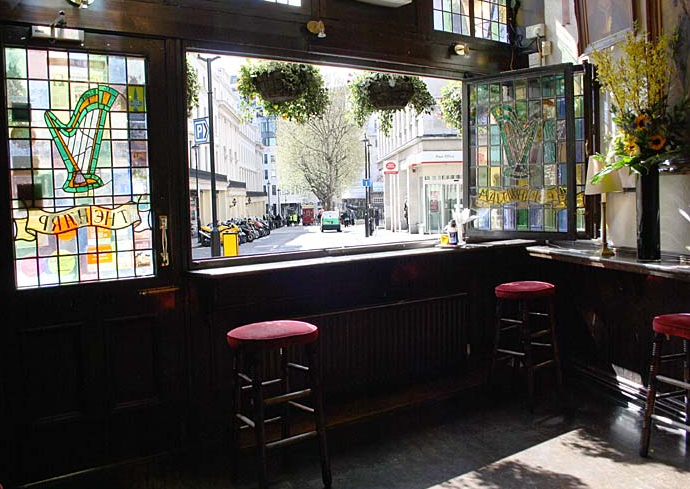 Chaque midi vous trouverez au menu trois types de saucisses délicieuses. Elles sont servies en hot-dog, et parfaites pour un lunch rapide – surtout si vous êtes posés devant le pub au soleil. Mais venons-en aux boissons: des cidres fins, et des bières de petites brasseries locales, comme la Naked Ladies de Twickenham, la Junction de Sam Brook de Battersea, ou le Urban Dusk de Redemption de Tottenham: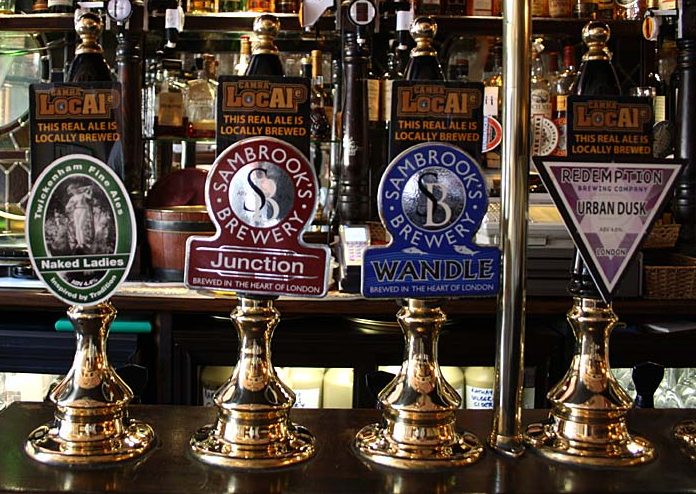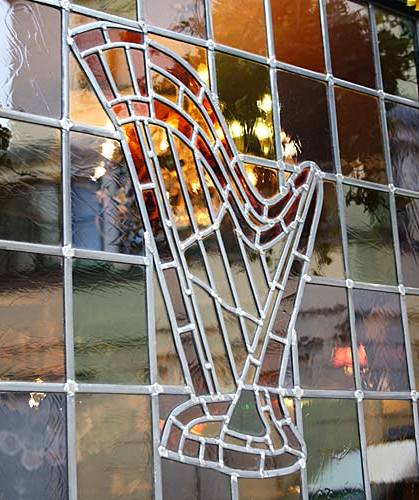 En bonus vous aurez droit à de très jolis paniers fleuris: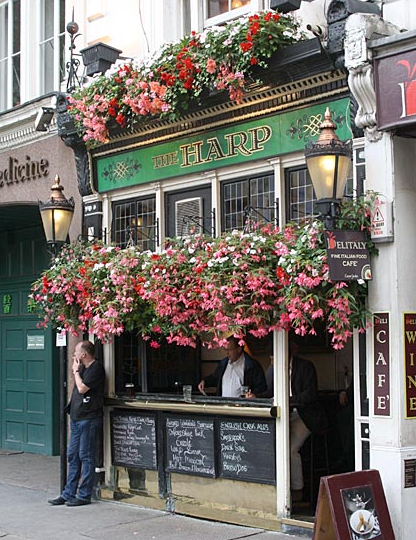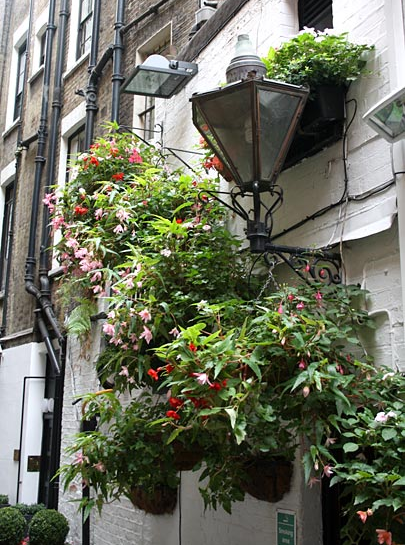 Le devant du pub est sur Chandos Place, mais l'arrière, tout aussi fleuri et tout aussi rempli d'employés en train de boire leurs ales, cache une belle surprise. Il s'ouvre sur la rue la plus étroite de Londres, Brydges Place: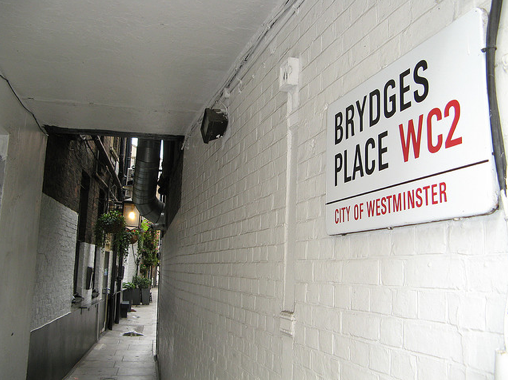 Ce n'est pas pour les claustrophobes:
Mais c'est une sortie de pub magique, avant de retrouver les sentiers battus…
> The Harp, 47 Chandos Place, Covent Garden, London WC2N 4HS